FREE SHIPMENT !
ALL PRODUCTS ARE SENT TO YOUR ADDRESS WITHOUT EXTRA CARGO COST...
Please make sure that all international Bank transfers are to be made
with the "OUR" instruction. 
The "OUR" instruction means you pay all bank transfer charges
including the correspondent bank, if any.
We receive the net amount of your payment.
If there are any import taxes and duties in your country, they will be on your part.
RECEIVER: TAN DANS AYAKKABILARI TIC. LTD. STI.
BANK ADDRESS: QNB Finansbank-Osmanaga Mah. Bascavuş Sok. No: 31
KADIKOY-ISTANBUL-TURKEY
TÜRK LİRASI Hesap IBAN: TR40 0011 1000 0000 0034 8722 58
US DOLLAR Account IBAN: TR52 0011 1000 0000 0042 4439 59
EURO Account IBAN: TR44 0011 1000 0000 0034 8903 25
SWIFTCODE: FNNBTRISXXX
IF YOU WANT TO MAKE TRANSFER WITH MONEYGRAM,
PLEASE SELECT "CASH PICKUP" OPTION AND TYPE IN THE RECEIVER
AS FOLLOWS:
NAME. HUSNU ISMET
SURNAME: TANIR
IF YOU WANT TO MAKE TRANSFER WITH CORONA PAY, 
TYPE IN THE RECEIVER AS FOLLOWS:
NAME. HUSNU ISMET
SURNAME: TANIR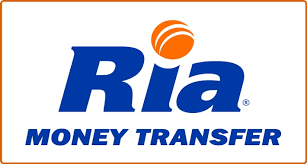 IF YOU WANT TO MAKE TRANSFER WITH RIA BANK, 
TYPE IN THE RECEIVER AS FOLLOWS:
NAME. HUSNU ISMET
SURNAME: TANIR
IF YOU WANT TO MAKE TRANSFER WITH Dahabshiil, 
TYPE IN THE RECEIVER AS FOLLOWS:
NAME. HUSNU ISMET
SURNAME: TANIR
IF YOU WANT TO MAKE TRANSFER WITH UPT, 
TYPE IN THE RECEIVER AS FOLLOWS:
NAME. HUSNU ISMET
SURNAME: TANIR